Why Kerala needs to be on top of your bucket list this year
Why Kerala needs to be on top of your bucket list this year
Kerala is one of the most popular destination for travelers. Travelling through India is not complete until you've visited the state of Kerala. One of the thirteen paradises on Earth, according to the National Geographic Traveler, it's truly worth visiting. The state is laden with numerous attractions that wins the heart of every tourist. Be it a honeymoon couple, adventure enthusiast, solo traveler, pilgrim devotees or tourists wanting to experience exotic holidays, Kerala packages have something to suffice all. If you're one of those who has visited Kerala, then you already know why it's called God's own country. For those of you haven't, here's why you need to start your Kerala trip planning.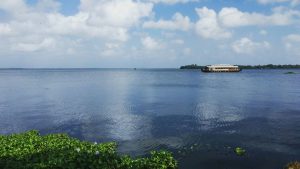 Kerala Backwaters : The scenic backwaters of Kerala comprise serene stretches of lakes, canals and lagoons located parallel to the coast of the Arabian Sea. It has allured visitors from all over the world. No trip to this state is complete without the sparkly backwaters. It's a quintessential Kerala experience. Houseboat cruises, toddy shop food, plush green palms and exotic coconut plantations is what makes it an ideal vacation spot. A houseboat cruise in the backwaters is a delightful experience and should not be missed. Alleppey- The Venice of east and Kumarakom are the most popular backwaters destinations. Find cheap Kerala backwaters packages at www.travango.co.uk/social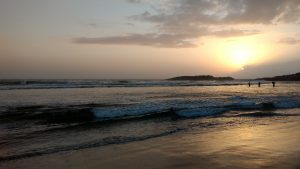 Kerala Beaches : Kerala, with its amazing 550km of shoreline on the Arabian sea, is home to a number of spectacular beaches which are amongst the best in India. The most popular ones are Kovalam, Varkala, Poovar, Marari and Bekal beach. Some of these are relatively deserted but there are plenty of options to relax and rejuvenate. The best time to your start Kerala trip planning Kerala, weather wise, is December to March. You can also enjoy an array of sports like parasailing, diving or you can just bask under the sun, get that tan you always wanted, sip on that coconut water and enjoy an Ayurveda massage. It's the perfect place for a lazy outing as well as a pleasant vacation. Find cheapest Kerala packages at http://www.travango.co.uk/social and make your Kerala tour plan now.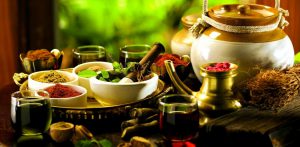 Kerala Ayurveda : Its probably the only state where Ayurveda is used as mainstream medicine. It's the home of Ayurveda, which focuses on holistic approach to wellbeing. There are some miraculous medications of Ayurveda to cure a number of diseases. You can combine your Kerala tour with Ayurveda treatment, most of the good resorts have in house Ayurvedic centers where you can get oil therapies and massages which seems to do wonders in making you feel energetic and relaxing your body. Some important Ayurvedic techniques include yoga, meditation, diet, massage and the application of oils.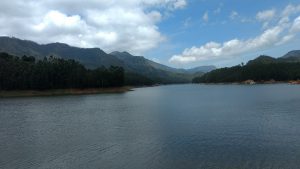 Kerala Mountains : Kerala, surrounded by the Western Ghats ranges on its eastern border has a great amount of hill stations to offer. It's true, Kerala has something for every kind of tourist. The hill stations of Kerala are filled with numerous plantations of tea and coffee, dazzling waterfalls, unending spice gardens along with a beautiful view of mist clad mountains. If you want to a calm your soul and be at a peace, Kerala hill stations should be your next holiday destination. If you're the adventurous kind, you can try activities such as wildlife treks, mountaineering and rock climbing. These spectacular hill ranges also provide comfortable stay for all its visitors. Several Kerala deals and holiday accommodations available in hills such as resort, guest houses, homestays and cottages ensuring comfortable, safe stay for its travellers with all required amenities. Some popular hill stations are Munnar, Wayanad, Idduki and Thekkady.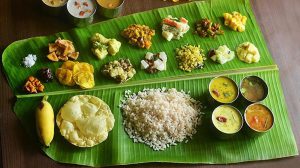 Kerala Food : Kerala takes great pride in its wide variety of non-vegetarian food. They also use a lot of vegetables, locally grown spices, exotic fruits. The land of spices has some delicious food to offer and the common ingredients to most foods are coconut, curry leaf, chillis and mustard seeds. From Ghee roast Masala Dosa, Kadla curry, Puttu to King prawns, sardines and crabs, you'll be spoilt for choice.
With an equable climate, emerald backwaters, lush green hill stations with plantations producing tea, coffee and cinnamon, pristine white beaches and an exotic wildlife, Kerala is one of the most wonderful places to visit. It's time to get your bags packed and book your Kerala Holiday tour now!