A short guide to New York
A short guide to New York
The Big Apple, The City That Never Sleeps, Gotham: whatever its name, New York City has something for every traveller. Even if you're not convinced by the city's soaring skyscrapers and monuments, you'll be blown away by its flourishing arts, food, fashion and nightlife scenes. New York is probably one of the most visited cities in USA. Famous for fashion, nightlife, art, food, and theater, New York is the heart of the world. New York is safe, welcoming, and makes you feel as if you belong.
WHAT TO DO IN NEW YORK:
Epicentre of the arts. Dining and shopping capital. Trendsetter. New York City has an irresistible feast for all.  It's also quick and easy to get out of the city by train or subway, so don't be afraid to explore.
1.Central Park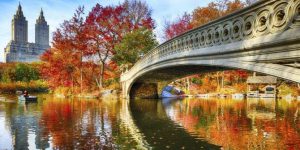 Central Park is fantastic all year around and is a must-see for anyone going to New York. This part-park, part-museum, part-concert hall swallows central Manhattan, and many of the city's most notable attractions are situated next to it or within its. This 843-acre green space is a favourite of New Yorkers and tourists; you can go there to exercise, dine, go to the zoo and more.
2. Metropolitan Museum of Art
No museum in the United States is as celebrated as the Metropolitan Museum of Art. From the early 20th century portraits and sculptures to the steel mastery of Frank Stella, the Met is one of the foremost collections of fine art in the world. The museum is expansive and visual, that you should plan on spending an entire day here.
3. Broadway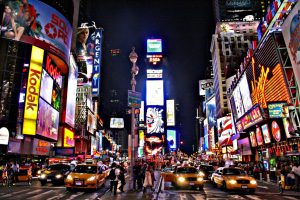 Broadway performance is a must on any visit to the Big Apple and a must if you're on a New York tour. Broadway is such an important part of of NYC. It's synonymous: New York and Broadway. There's something for everybody, it's family-friendly and there are shows for adults and if you like plays and musicals, this is where you should be.
4. Statue of Liberty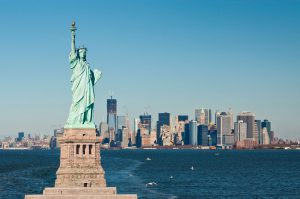 Arguably the most iconic of all American symbols, the 150ft high Lady Liberty, gifted to the United States by France in 1866, stands tall in New York Harbour as a symbol of liberty and freedom to immigrants arriving by ship from the Old World. Visiting Liberty Island is one of the most rewarding experiences of any trip to New York City.
5. Culinary Capital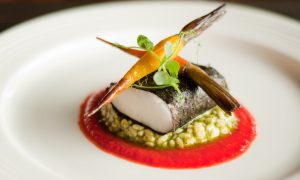 There's never been a better time to dine in New York. From coffee roasting and whiskey distilling to chocolate- and cheese-making, New York is the place to be. Gastropubs are some of the most creative places to eat these days. Of course, you can also hit a gourmet food truck or dine at one of the 20,000-plus sit-down restaurants.