This paradise in India has hill- stations, backwaters, beaches, wildlife sanctuaries, commercial cities, scenic hamlets and much more to explore.Kerala's landscapes are almost as diverse as its people  and culture . The history of the people of Kerala is a major factor in attracting the tourists. If you are planning to visit Kerala, here is a selection of the best places to visit in Kerala
Munnar
If you like tea, a visit to Munnar is a must! The surrounding region is renowned for its sprawling tea plantations. You can take a tour of Munnar tea garden and learn about the art of tea making at a century-old tea.The area is blessed with the natural beauty of misty hills, and forests full of exotic plants and wildlife. You can also admire the view of gushing water streams at some of the famous waterfalls in Munnar- Attukal waterfalls, Cheeyappara waterfalls, and Valara waterfalls.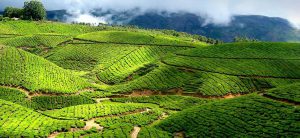 Alleppey
Alleppey is an beautiful place and this us definitely a must visit when in Kerala. Whether you are on a honeymoon tour, family tour or on a solo tour, it's a perfect destination in Kerala to unwind and relax.One of the most tranquil and relaxing things you can do in Kerala is take a trip in a houseboat along the backwaters. Major attractive tourist attractions to visit in Alleppey are Alappuzha Lighthouse, Ambalappuzha Sri Krishna Temple and Chettikulangara Devi Temple. You can visit other popular attractions like Alappuzha Beach and Marari Beach.

Kovalam
Listed among the must visit tourist places in Kerala, Kovalam is a beauty and one offering cherished experiences. Its conveniently located about 40 minutes southeast of capital city Trivandrum. Indulge in deep strong massages, Ayurvedic treatments, sunbathing fests, and water sports like parasailing. Those feeling lazy can rejuvenate themselves with various Ayurveda massages, designed to soothe both the body and soul.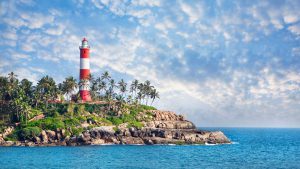 Thekkady
Thekkady is a natural heaven blessed with wilderness snuggled in the lush greenery of Western Ghats.Probably, the most favored among the Kerala's tourist places, Thekkady boasts of abundant beauty and exotic wildlife. Periyar Wildlife sanctuary in Thekkady is a popular wildlife sanctuary preserving various species of animals including elephants, tigers, sambars, gaurs and the very rare lion tailed macaques. You can enjoy the wildness with activities like safari, jungle patrol, bamboo rafting, jungle camp, border hiking etc.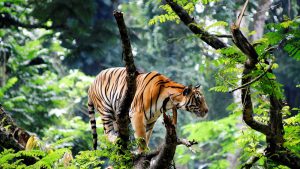 Most of the metro cities are dull in comparison of Kerala in terms of beauty. Apt for family vacations, romantic getaways and honeymoon, it is a natural beauty haven. And there are the best places to visit in Kerala, that must be a part of your travel plan. Book your Kerala holiday now www.travango.co.uk/social