EXPLORE SYDNEY
EXPLORE SYDNEY
Sydney is a great city surrounded by iconic beaches, world heritage sites, and wine regions. Besides being Australia's largest city, Sydney is also the most visited. Its spectacularly draped around its glorious harbour and has an incredible variety of attractions and sights to see and if you book at the right time, you can get some great deals at http://www.travango.co.uk/social
BEST THINGS TO DO IN SYDNEY
SYDNEY OPERA HOUSE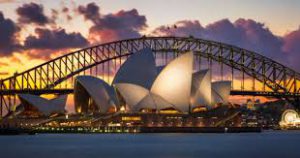 Inaugurated in 1973, the Sydney Opera House is a great architectural work of the 20th century that brings together multiple strands of creativity and innovation in both architectural form and structural design. It's famous for its white shelled roof. Book the Sydney Opera tour and uncover the magic and history behind it.
SYDNEY BEACHES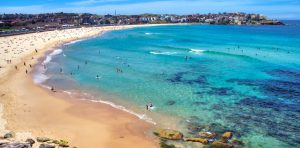 From the palm beaches to the famous Bondi beach, Sydney has a beach for everyone. Wriggle your toes in the soft white sand and relax under the sun after a swim. Sydney's beach lifestyle is about relaxation and fun. They are all easy to access via public transportation and there are tons of restaurants and surf shops around.
SYDNEY HARBOUR BRIDGE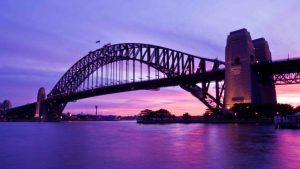 The Sydney Harbour Bridge on a par with San Francisco's Golden Gate Bridge, New York's Statue of Liberty, London's Tower Bridge and the Eiffel Tower in Paris – took eight years to build and opened in March 1932. Its steel frame has become an iconic symbol of the city. You can buy a tour of the bridge or walk or bike across the panoramic views of the harbour.
SHOPPING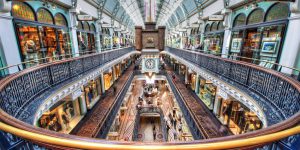 Head for The Rocks, near the Sydney Opera House and Sydney Harbour Bridge, to buy art, souvenirs and gifts. Other must-see shopping destinations are the elegant Queen Victoria Building and Strand Arcade.d Sydney is a shopper's paradise, with all your favourite international brands and labels plus trendy boutiques and buzzy markets.
TARONGA ZOO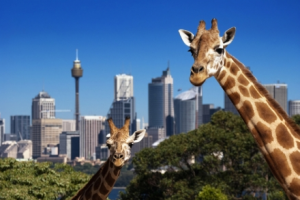 Taronga sets benchmarks in animal care and welfare.Highlights include the nocturnal platypus habitat, the Great Southern Oceans section and the Asian elephant display .A range of tours are offered, from the keeper-led Wild Australia Experience to the VIP Aussie Gold Tour of native animals.You'll be delighted with the daily bird and seal shows too