Best destinations to visit in 2018
Best destinations to visit in 2018
While working on your New Year's resolutions in the coming weeks, we recommend adding "plan a vacation" to the top of the list.Whether you're after heart-stopping adventure, a close-up look at history, or the perfect meal, these are the best destinations to discover in 2018.
Orlando : For kids and big kids alike, Orlando is home to some of the world's greatest theme parks, including Universal Studios Orlando and Walt Disney World.If you want to be close to the action then we recommend staying in the parks. However, if you're keen on escaping the hustle and bustle after a day of amazing roller coasters, then there are plenty of hotels nearby.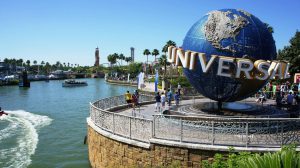 Antalya, Turkey : Blissful weather, delicious food and beaches are some things that describe Turkey. Spend your days soaking up the sun on one of Antalya's glorious beaches or take to the waters and enjoy a variety of watersports activities. If you like history then you're bound to love exploring the city's many castles, it's a great way to learn more about Antalya's past.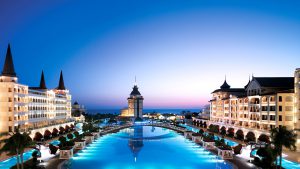 Paris : The French capital is a paradise – with hundreds of two and three bedroom apartments close to the city's excellent metro system and within striking distance of all the sights available for less than €100 a night. It is cheap and easy to fly directly too and has enough sites and crepes to keep children – and their parents – endlessly amused and if you're struggling, Disneyland Paris is a short hop away. Get the best deals Travango.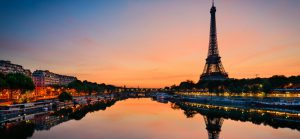 Dubai :  The city is one of the seven United Arab Emirates and is well served by airlines, with direct flights from London taking under seven hours. One of the best times to visit is from June to August as Dubai's hotels offer deals and discounts on accommodation, and promotions on dining and attractions.If you're looking for an ideal break for you and your partner then aim to book before the summer holidays, check in to one of the many sumptuous five star spa hotels and prepare to be pampered.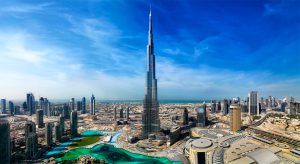 Maldives :Imagine opening your window in the morning, and the first thing you see is an infinitely vast and beautiful blue ocean just outside. Hop onto a boat or a private seaplane for a visual treat of over a thousand stunning islands scattered within 26 ring-shaped coral reefs.Set your eyes on the tranquil and soothing sights to get into the mood for quiet relaxation, rejuvenation, and romance.